Welcome to Snyder Plumbing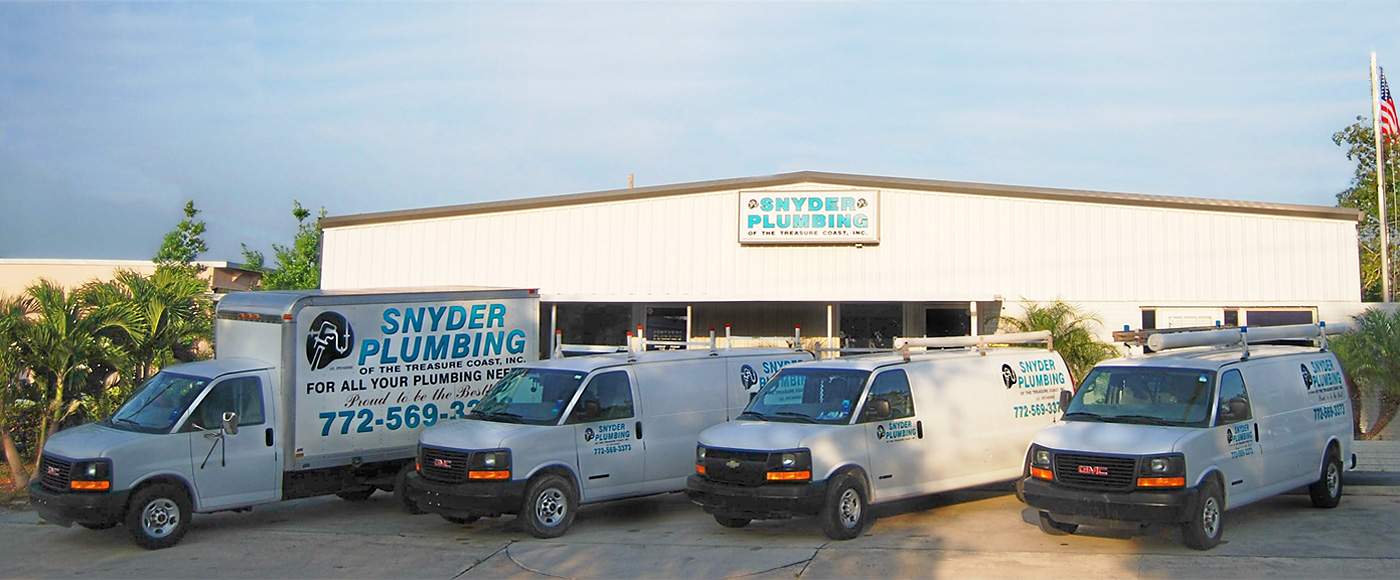 Showroom located at 1525 Old Dixie Hwy, Vero Beach
Whether you are constructing a new home and are in need of complete plumbing services and products, or remodeling and want to spruce up with some new fixtures, or simply need emergency plumbing service NOW, Snyder Plumbing in Vero Beach and Sebastian is the one to call. Residential and commercial service is available.
24/7 EMERGENCY SERVICE
NO OVERTIME CHARGES!